Manchester United lost 3-0 in the Manchester derby – but it's a penalty decision that is the big talking point. VAR controversy has struck again in the Premier League. This time it was the Manchester United striker who was on the receiving end of VAR's harsh nature, as he was penalised for bringing down Rodri.....CONTINUE READING
This led to Manchester City's first goal and changed the tide of the game. United looked lost after this and there was really no way of coming back.
But was it the correct decision? Ex-referee Mike Dean has given his verdict.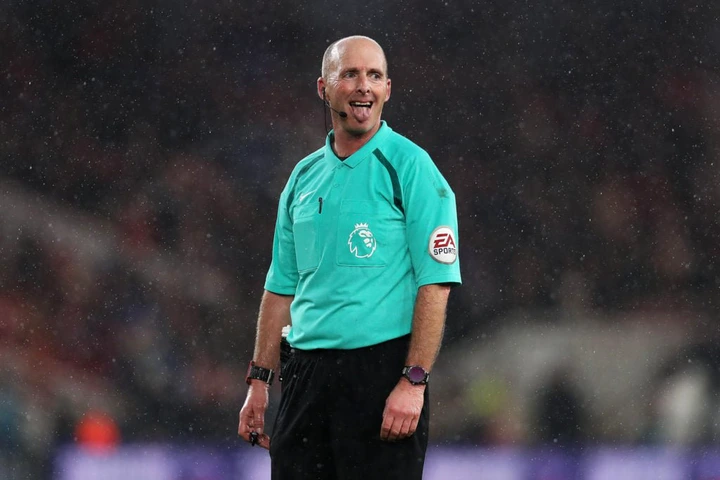 Mike Dean on Manchester City penalty decision
Speaking on Sky Sports immediately after the fixture, Dean took centre stage on post-match analysis and gave his thoughts on the VAR process and ultimately his decision.
"Yeah I think Michael (Oliver) had a good look at it to start with, he's had to take one or two things into consideration," Dean began explaining why the process took a little longer than usual.
MORE UNITED STORIES
"Whether Rodri's tripped himself on the way down which is always a possibility as it will have made it worse than it actually was.
"Then you've gotta get one or two angles and in a game like this, you'd rather take your time and get the best angle possible and come to the right decision in the end."
He then went on to give his verdict as to whether it was a penalty.
"I think the longer it went on, we could hear Michael in the VAR hub going 'still checking, still checking'.
"And the longer the check goes on, the more likely you're going to give it, and in the end, I think he comes to the right decision."
What do we think about the Man City penalty?
It's a really difficult one, as it is soft.
The problem with modern-day football is decisions like this are going to go against you. Of course, a decision you can slow down and watch back multiple times is going to look worse than first anticipated.
Our argument would be that if this happened in the middle of the pitch, would anyone have batted an eyelid? We're not so sure. It's another dodgy one.