Girls' night out! Malia Obama, 24, and lil sister Sasha Obama, 21, were spotted celebrating a friend's birthday in Los Angeles on Saturday, May 27. The stunning sisters looked every inch the fashionistas, as they were decked out for their outing at celeb hotspot Mother Wolf. Malia dared to impress in a white sweater and matching cargo pants, while Sasha stopped the presses in a plunging top and chic black trench coat.……CONTINUE READING....CONTINUE READING
Sasha and Malia Obama in Los Angeles in May 2023.
Adding a lavender messenger bag and a leather motorcycle jacket to the mix, Malia looked like she had just stepped off the cover of a magazine as they waited for their ride outside the Italian restaurant. Sasha rocked a designer bag as well, as she swept her raven locks up in a loose bun, allowing her natural beauty to shine. The famous daughters of Barack and Michelle Obama certainly brought their A-game to their friend's shindig!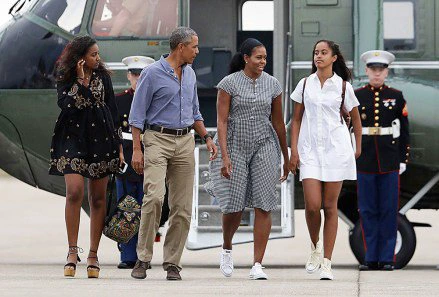 And Michelle clearly thinks her girls are putting their best foot forward as well. "I'm on the other side of parenting," she said in March on her new program The Light Podcast. "That's a lovely thing – to be able to watch my girls fly and have the relief that 'OK, I think I didn't mess them up.'" She continued, "Our kids just want our gladness. They don't need us to fix them. They don't need us to point out the thing that's wrong, first."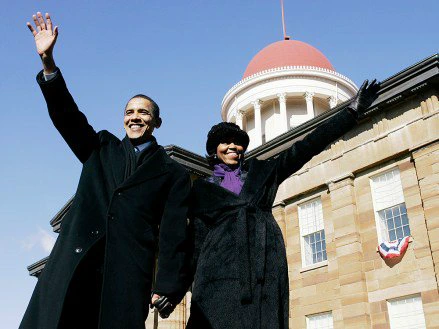 "I want my daughters to have a broad view of what happiness can look like," Michelle added. "I just tell my kids there's so many ways to be happy, there's so many ways to find joy in life, and you're just starting the journey."
The former First Family of four are as tight as ever, as they all came together to celebrate Sasha's college graduation from the University of Southern California a few weeks ago. The entire Obama crew dressed to impress for the special occasion, with Barack and Michelle looking as classy as ever, Malia in a chic dress featuring an off-shoulder design and Sasha looking like a supermodel even though she was draped in a graduation gown and cap!……CONTINUE READING